TalentLMS Training Tools
Bring your courses to life
Build beautiful courses with extensive learning attributes, fast!
TalentLMS has the necessary inbuilt tools that help everyone involved. Ranging from yourself, your students as well as the IT department, all users can access the portal with ease and convenience. Effective eLearning is what we promise.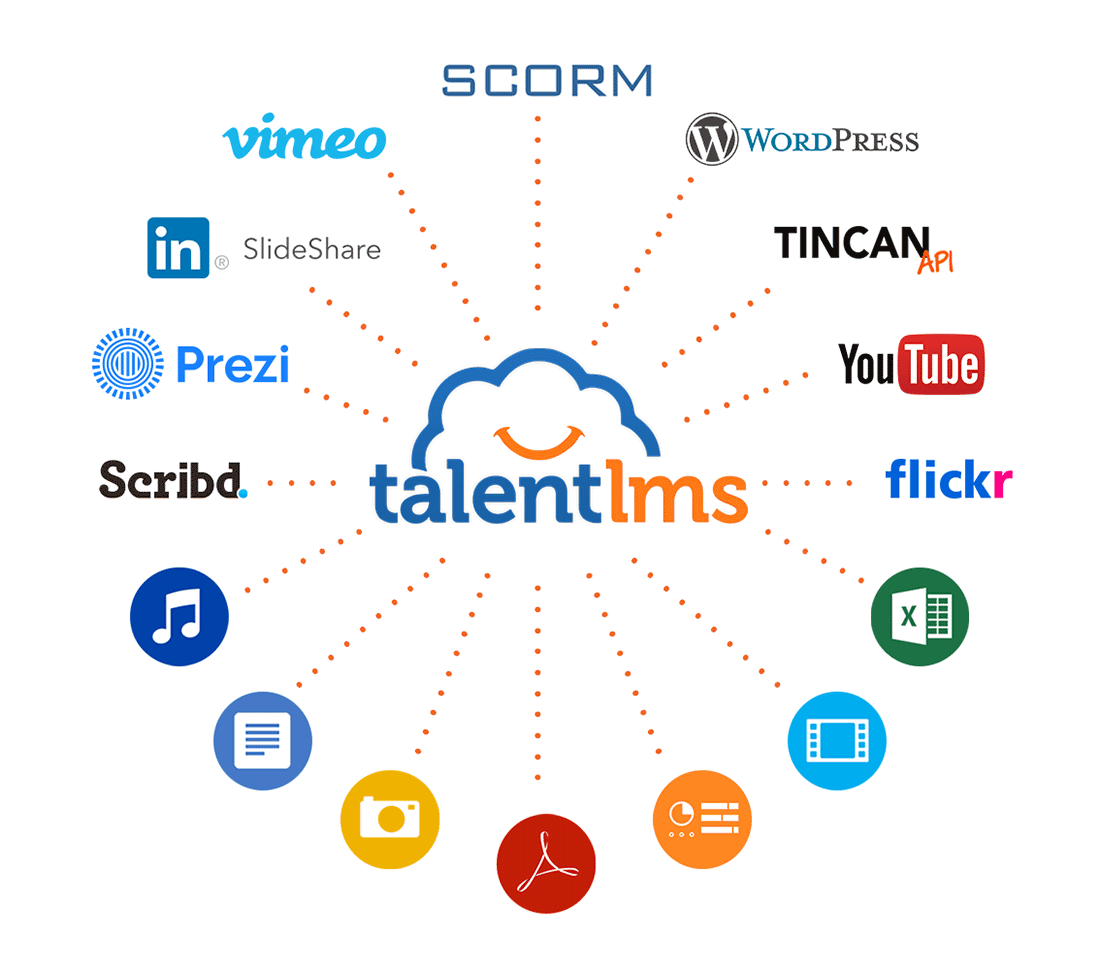 Reuse content from everywhere
Create stunning courses with any and pretty much every multimedia element you want. With additional support for SCORM and Tin Can, the industry standards in content interoperability, the experience you can offer is limited by your imagination only.
Deliver across any device
With a fluid interface, TalentLMS offers the same experience across all devices, from desktops to tablets and modern mobile devices. Native apps for iPhone & iPad are also available.
Report about everything
Monitor everything that matters with a variety of pre-made reporting dashboards. Build your custom reports to drill down to details. Schedule your reports and have them delivered to your email.
Your theme
Enhance your company's brand by building a theme that conveys your own personality and style. TalentLMS lets you customize colors and fonts by using a friendly user interface. You can also dive into details by adding your custom CSS and JavaScript.
All the content you need to supercharge your training portal
With over 400 professionally crafted courses, from dozens of course providers, TalentLMS content Marketplace will cover all of your business training bases -- from Sales Training and IT Skills to Workplace Safety.
Start your eLearning portal in 30 seconds
TalentLMS is free to use for as long as you want. You can always upgrade to a paid plan to access even greater features.